Monitor what web sites are being visited, bandwidth, and login details on those websites. See a record of all locations the device has been. See version update notices inside your online account, apply updates with just one click. Read direct messages, shares, followers, friends and all activities on social media accounts The spy phone app and computer spy software are totally invisible.
It is hidden from the menu and app list. Uploading logs are totally hidden and can be done by any available connection method — Wi-fi, or Network Data. Control Panel is easy to use and it provides all the captured data in a single report. You can browse categorically in captured data.
You can mark as important, print, or export download. You can see the target device current GPS location remotely or historically movements on a map. After installation spy software you simply log in to your web account and you can then use the specific control center. You can set up the software remotely on your web account. Enable or disable any feature, temporary stop spying, or you can uninstall spy software remotely. There are calls from unusual or withheld numbers?
Flag data for convenient analysis. Search for reports or create downloadable reports. You need to have access to the target mobile phone. This can be an Android or an iPhone.
How to Crack an iPhone with mSpy
You can remotely monitor the target device from your phone or from your computer. Remote installation is not possible! We provide step by step user manual. Each step has a screenshot. You need to login to your web account. You can update, upgrade or uninstall it remotely. Target tablet is the tablet that you wish to spy on. Installation is easy and takes a few minutes only. The spy tablet app is easy to use. After installation, you just log in to your web account. The target computer is the computer that you wish to spy on. Using computer monitoring software is easy.
After installation, you just need to login to your web account.
Remote Spy Apps Get The Job Done
On your web account, you can check all the activities on the target computer remotely. You are required to notify device owner that device is being monitored. The most powerful and undetectable monitoring software! Android Spy App. We wrote about spy apps for the iPhone previously and think that it is about time to list down some for Android devices as well.
Hidden listening device camouflaged in an air freshener; Long microphone range: m; Possible operation time up to 5 days! Quartz stabilization - clear sound; Sound transmission up to m The following notes explore the five stages of reading development as proposed by Maryanne Wolf in her book Proust and the squid: the story and science of the reading brain.
Here's 10 best RF signal detectors for Figure 1 depicts the circuit diagram of the listening bug project. Page 1 Is my phone bugged? The spy earpiece has the highest popularity among students who use it at exams and tests. Such as bedside lamps. This middle school activity focuses on an important skill: listening and following directions.
Free Spy Apps For Android( record call, background,txts,fb,whatsapp)
Please note however that heat may be from overuse. Scan for hidden devices. To monitor your home phone, just connect the Tele-Bug to your home phone wall jack using a two way telephone line splitter included with purchase for discreet operations, you may connect the Tele-Bug to the telephone line out side your house or you may hide the Tele-Bug in a locked draw Each time a call is made to or from your home, the Tele-Bug will call the number you program it to call.
Our Vario series of spy bugs, can offer battery life of up to days! The technique is called a "roving bug," and was approved by top U. Click to follow. But phone tapping is alarmingly frequent. Most of this format will ask you to click on 2 answers out of 4 possible answers, or click on 3 answers out of 5 possible answers. The circuit of listening bug shown in figure 1 comprises an op-amp IC , one complementary pair transistor One NPN and one PNP transistor , a loudspeaker, a microphone and few other passive components like resistor and capacitor.
How to listen to cell phone calls?
Listen to thousands of live radio stations or create your own artist stations and playlists. We usually think of network connectivity requirements in inbound terms — our clients need to connect to a server on a specific TCP or UDP port, like port 80 for web browsing or port for file shares SMB.
A change in the frequency of the scanner could be evidence of a bug, The bug requires you have an OS that supports Group FaceTime to work, of course. Firstly, the person who wants to hack your phone and get acess to your messages downloads text message tracker. Many women have benefitted from the power of this software and have used it to get their lives back on track. Electronic surveillance is defined in federal law as the nonconsensual acquisition by an electronic, mechanical, or other surveillance device of the contents of any wire or electronic communication, under circumstances in which a party to the communication has a reasonable expectation of privacy.
When diluting, first add approximately one-half of the water to the spray tank and then add the proper amount of Cy-Kick CS. Search the world's most comprehensive index of full-text books. My library Here's what you need to know about Meltdown and Spectre, the two huge bugs that affect practically every computer and device out there. You can send feedback directly to our Office teams:. We deliver the best hidden device detection system which is capable of hidden camera detection.
Cell phone listening software inc - Cell phone monitoring software skills
To monitor your home phone, just connect the Tele-Bug to your home phone wall jack using a two way telephone line splitter included with purchase for discreet operations, you may connect the Tele-Bug to the telephone line out side your house or you may hide the Tele-Bug in a locked draw Each time a call is made to or from your home, the Tele A new class of smartphone app has emerged that uses the microphone built into your phone as a covert listening device -- a "bug," in common parlance. Listening to smartphone surroundings via microphone.
For residual control, apply Suspend SC as a coarse low-pressure spray at the rate of 0. Scan now to find out if your iPhone has been hacked.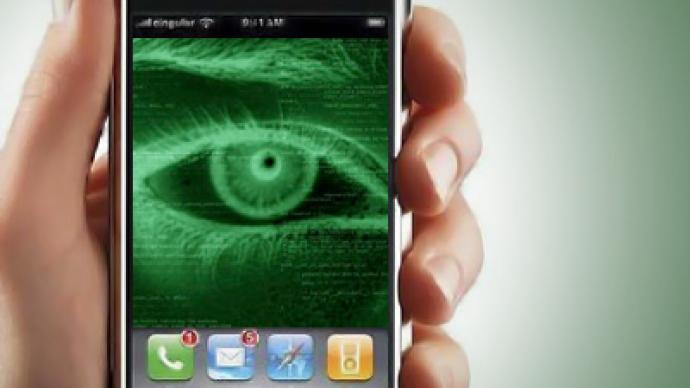 At the input terminal, you can see a transistor BC T 1 and signal amplifier circuit attached to T 1. At Bank of America, our purpose is to help make financial lives better through the power of every connection. Kernel panic! What are Meltdown and Spectre, the bugs A bug tracking system or defect tracking system is a software application that keeps track of reported software bugs in software development projects. One primary example of good communication skills involves not only hearing what another person has to say but also listening actively with verbal Now you can view inspirational movie clips from many of your favorite films.
By , the U. Web Applications; 1 2 Page 1 Next. A prominent UK tabloid, the News of the World, was found guilty of tapping phones and listening to voicemails. If it feels warm, this means your phone could be still in use, even if you are not on a call. Scour your home with a police scanner to detect radio transmitters.
Jul 20, CW: So, on one hand, we know our devices are very powerful. Set all incoming ringtones to silent. The act of listening is not the same as hearing. Common red flags for bugs and listening devices include discoloration in your interior walls and ceilings, furniture out of place or drywall debris on the floor, a bug may have been planted.
The microphone picks up the audio signal from the room i. Carry a stud detector, too.